Online meetings are one of the essential elements of any business today. Not only do they help to keep teams connected, but they also provide an opportunity for collaboration and problem-solving. However, running a successful online meeting is no easy task. It takes careful planning, skillful facilitation, and an ability to engage with each attendee to make it successful. With the right strategies, you can ensure that your online meetings are always effective and beneficial for everyone involved.
So what is the key to running a successful online meeting? It all comes down to following an organized approach to preparation, facilitation, and follow-up afterward. In this blog post, I'll discuss the essential elements of successful online meetings and provide tips for making them successful every time. By following these guidelines, you can ensure that your virtual meetings are always productive and effective.
The first step to running a successful online meeting is to plan. Quality preparation ensures everyone knows what to expect and that the meeting's purpose is clear. You should prepare detailed agendas to ensure everyone knows what topics will be discussed during the meeting and how much time they'll have to do so. It's also important to set expectations for participants ahead of time, including setting a timeline, establishing ground rules, and outlining expected outcomes. Lastly, you should ensure all participants can access the proper resources, such as a video conferencing tool and any shared documents.
Once the planning phase is complete, it's time to move on to the facilitation aspect of your meeting. As the facilitator, you'll need to lead conversations effectively and engagingly. An invite-only format can be helpful, as this will help you keep track of who is active in the meeting. Additionally, check on participants regularly by asking them for their input and contributions. You must stay organized during the call by summarizing conversations and decisions made throughout the meeting.
Finally, it's important to follow up after the meeting. This should include a meeting summary and an action plan for everyone involved. You should also provide feedback on how well the meeting went and what could be improved in future sessions. Doing this can help ensure that every online meeting is successful and productive for all attendees.
Steps to Take Before Your Meeting
1. Choose video
For the closest thing to being in the same room, choose video. Attendees are more likely to stay alert when they're on camera. Plus, seeing facial expressions and body language enriches the discussion.
I find it difficult to focus when people choose not to be on camera. Of course, there are plausible reasons why they might want privacy at times; however, for important gatherings of more than four members, being unable to discern who is speaking can create a distraction.
2. Run a test
Safeguard precious meeting time by checking your technology in advance. Test for video and audio quality. Have microphones and other devices on hand if needed. In the worst-case scenario, make sure your cell has the app. I just had to do this the other day when using Microsoft Teams. My laptop was doing funky things, so I had to set up my phone to join the meeting quickly.
3. Record it
Ensure you have the technology to record your meeting for later review or recollection. Recording the meeting can also provide a way for those who couldn't make it to stay informed, as well as a way for those who did attend to go back over key points and decisions. Recording your session is easy with both Zoom and Microsoft Teams, making it stress-free to access a transcript later on.
4. Set expectations
Avoid surprises by sharing the agenda and logistics before the meeting begins. Everyone should know what's expected of them, when to be online, and how the discussions will be conducted. This helps ensure that everyone is on the same page and can participate as fully as possible.
5. Set rules for participation
Set expectations for participation, including how much time each person should have to talk about their ideas and make statements. This will help keep conversations from dominating too much of the meeting time, leaving other topics unheard or overlooked. It's also important to ensure everyone's ideas are respected and presented without interruption.
Remind participants to mute their microphones if they're not speaking and instruct them on using the chat or Q&A features. Ask them to close other apps and tabs if notifications distract attention from the meeting.
6. Distribute your agenda
Get your attendees to thoroughly read the agenda and accompanying materials before attending. This will help them reflect on their ideas, plan for the meeting in advance, and request assistance from others if necessary. Not only does this make sure that meetings are kept on track but also encourages more comprehensive dialogue between participants. Make it unavoidable so that you can rest assured of more successful gatherings!
7. Rehearse thoroughly (especially if you're running the meeting!)
Practicing what you want to say will increase your confidence and enhance your performance. Record yourself if it helps. Plus, it's a great way to test the technology and iron out potential issues.
For me, being prepared is integral to a successful conversation. I have my agenda ready and plenty of questions, ensuring the dialogue continues without getting sidetracked by verbose explanations. This way, I can concentrate on connecting with each person more effectively instead.
8. Be flexible
Ideally, each participant will log in from a quiet and private location. However, it makes sense to accommodate employees who may still be adjusting to remote work. That might mean reminding others to remain mute when not speaking. Sometimes you may get people having issues connecting or understanding the technology. Give them extra time and ask if they need help. Life happens.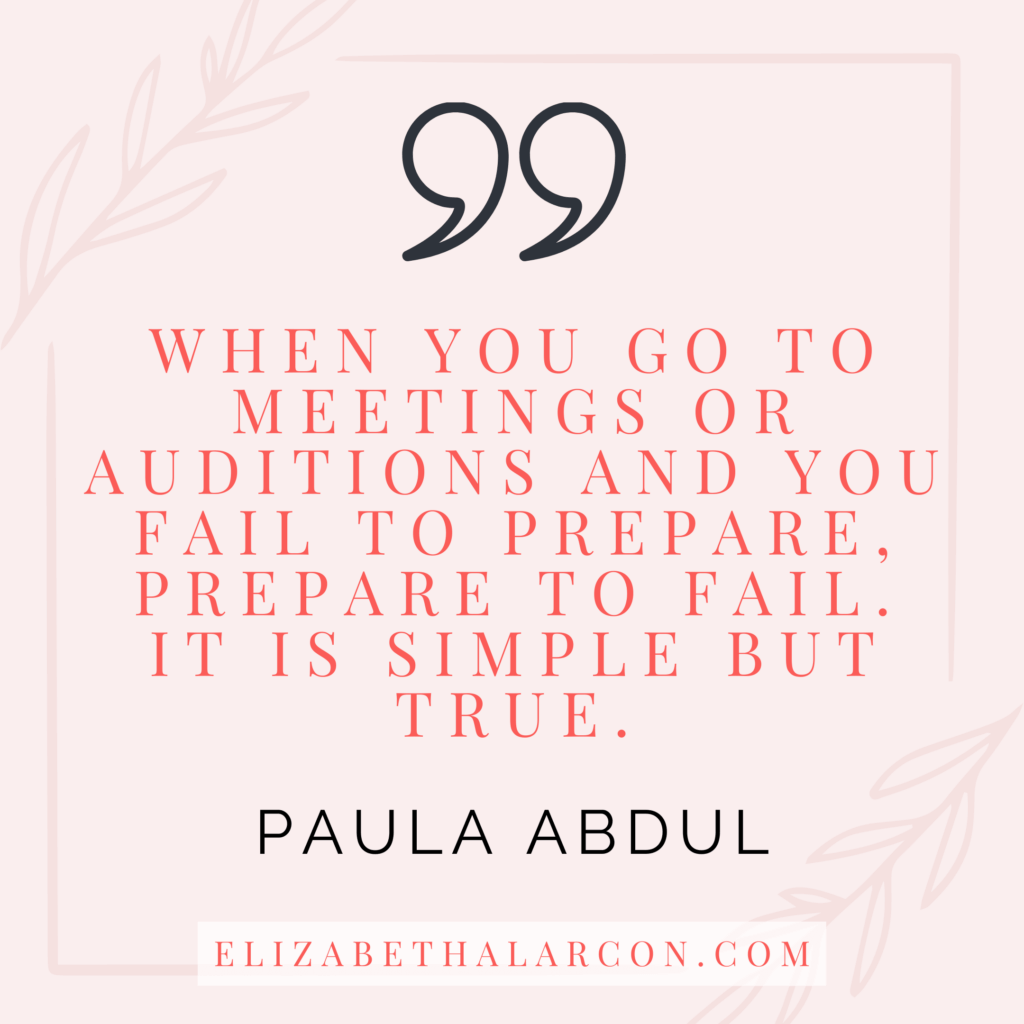 Steps to Take During Your Meeting
1. Greet each other
Log in early so you can spend your first minutes socializing. Small groups can ask for brief updates from each participant. Larger groups may want to introduce themselves. Knowing each other's names and roles will make it easier to interact.
There's nothing more uncomfortable than the quiet, awkward pause that comes with waiting for other people to join. During this time, feel free to have a few conversations in the chat window or discuss the agenda.
2. Assign jobs
Giving each employee something specific to do reduces the risk that they'll zone out. Rotate responsibility for taking minutes or using an app to collect questions. Ask staff members to prepare brief presentations on subjects related to their responsibilities and expertise.
Usually, one person will be the primary facilitator. It's their job to keep the conversation on track and ensure everyone gets a chance to speak. Recording meeting minutes and ensuring the meeting is recorded can also be delegated to the facilitator; however, taking advantage of meeting recording software and allowing another person to take notes is much easier and more efficient.
3. Stick to the agenda
Start and end on time; this will show your respect for everyone's time. Ensure all topics are covered and that action plans are determined at the end of each discussion point. If conversations become too long, politely move on to the next item. Otherwise, people may forget what was discussed.
Meetings are meant to be collaborative, so it's important to encourage open dialogue between all members. However, they are also meant to be efficient, so it is important to limit each conversation to a reasonable amount of time.
4. Summarize at the end of the meeting
At the end of the meeting, take a few minutes to summarize what was discussed and assign action items. Make sure everyone knows what their particular responsibilities are and by when they should be completed.
A summary not only helps everyone stay on the same page but also opens up an opportunity to give credit where credit is due and thank those who went above and beyond to help. Additionally, by summarizing key points from your meeting, you can create clarity around future tasks that need completing.

Steps to Take After Your Meeting
1. Follow up with an email
Send a follow-up email to all attendees, summarizing the meeting's main points and thanking participants for attending. Ensure you include detailed instructions if there are any tasks for them to complete. For those who couldn't attend, you may want to attach a recording of the meeting or a summary that details what was covered.
2. Review recordings and notes
Reviewing recordings and taking notes during meetings can help you identify any unresolved issues and areas for improvement. Write down what worked well, what could be improved, and any issues during the meeting. Take note of any obstacles or confusion during a meeting so you can make necessary changes for your next online meeting. Use your feedback to iterate on your process and continue optimizing future meetings.
Having a regular review process for online meetings helps keep everyone on track and prepares you for future meetings.
Recap
1. Start the meeting on time and end it on time!
2. Assign jobs to ensure people are engaged and no one zones out.
3. Stick to the agenda and limit conversations to a reasonable amount of time.
4. Summarize what was discussed at the end of the meeting and assign action items.
5. Follow up with an email summarizing the meeting and thank participants for attending.
6. Review recordings and notes to identify areas of improvement.
7. Schedule a follow-up meeting to review progress and address any challenges.
Conclusion
Don't take a chance on your upcoming meeting by leaving it to improvisation. Instead, ensure that you follow these steps for success and productivity in online meetings. Remember, with proper preparation, facilitation, and follow-up strategies, your online meetings can be remarkably successful and beneficial to all attendees. With the correct resources and sufficient preparation, you can create a productive and efficient meeting environment where all team members can thrive. A bit of practice combined with patience will surely be beneficial as well. Good luck!
THIS SITE USES AFFILIATE LINKS. THERE'S NO EXTRA COST TO YOU, BUT I RECEIVE A SMALL COMMISSION WHEN YOU USE THEM.
---
PIN ME!