When it comes to social media, there are a lot of choices to make. Which networks should you be using to promote your business? And which ones will give you the most ROI? This blog post will walk you through five steps to help you choose the right social media networks for your business. By following these steps, you can be sure you are using the networks that will significantly impact your company. Let's get started!
1. Research which social media networks are relevant for your business.
This might include looking at industry trends, monitoring engagement metrics on different platforms, or simply asking your customers what their favorite networks are. Another thing to consider is which will be the best fit based on your audience demographics.
To reach potential customers, you must be willing and present in the networks they occupy. Some platforms are more popular with certain age groups and demographics, so choose the ones that are most likely to reach your target audience. For example, if your customers tend to be young professionals, you may want to prioritize Instagram or TikTok over Facebook or LinkedIn.
Utilizing these networks doesn't just mean being a member–you also need to interact with other members frequently and genuinely. If you don't want to do short-form videos or hate having to dance in hopes of some engagement, don't torture yourself by forcing TikTok or doing Reels. Instead, choose a social media platform that suits your personality and interests since authenticity is key in building relationships online. Finding a balance between what you like and what your customers prefer is possible.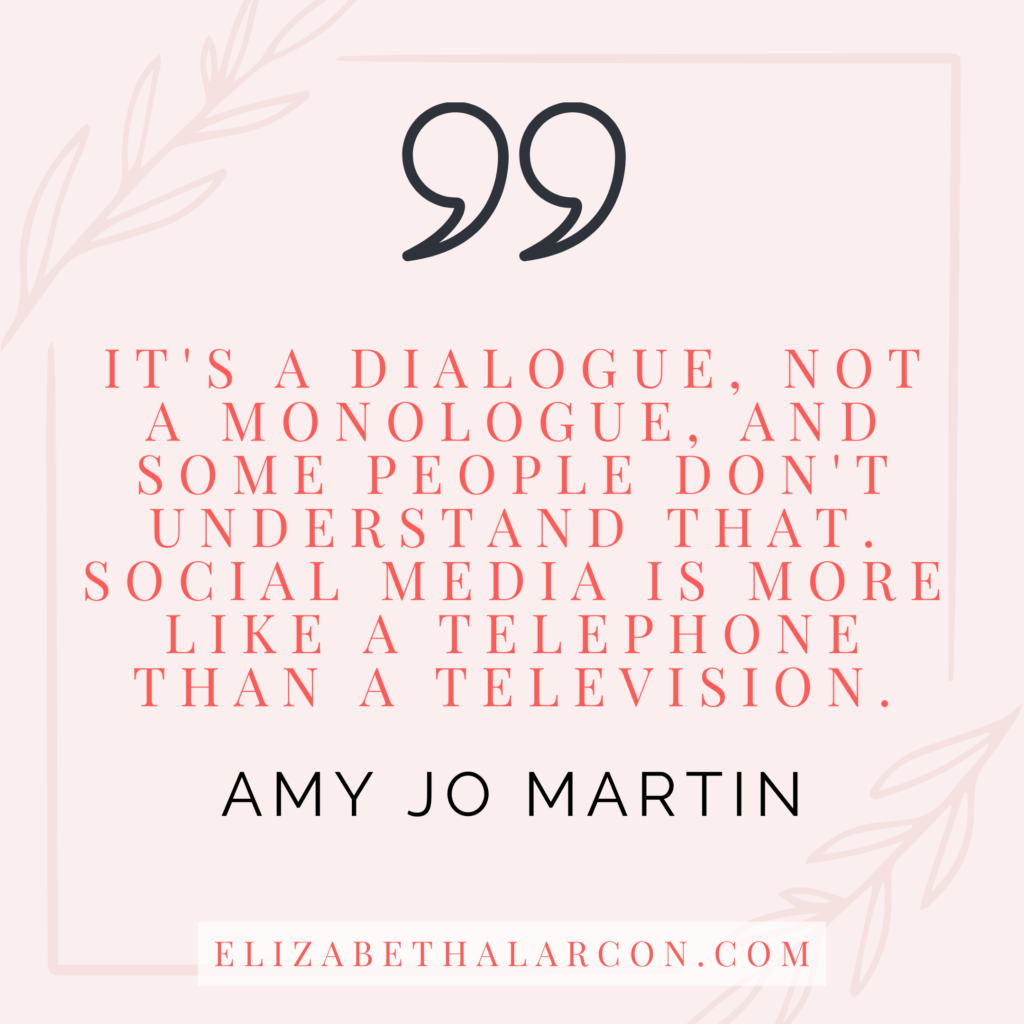 2. Choose the right social media networks for your SPECIFIC goals.
Are you looking to increase brand awareness? Drive more traffic to your website? Or engage with your existing customers on social media?
Pinterest is great for brands that want to show off their products and reach a more visual audience. On the other hand, Facebook is great for building relationships with your customers and promoting content like blog posts, videos, or infographics. For short-form videos, you may want to try TikTok, but you would probably use YouTube for longer-form content like product demos or tutorials. If you have a lot to say, save it for your blog. A picture is worth a thousand words, so stick to that limit on Instagram.
For example, if your goal is to increase brand awareness, you might share more photos of your product. If your goal is to drive more traffic to your website, you might choose a network like Facebook or Instagram, where you can share longer-form content and drive users back to your site for more information.
3. Develop a content strategy that ties all of your content together.
This might include creating a mix of educational, inspirational, or entertaining posts – whatever is most likely to resonate with your target audience.
You can start by posting and seeing which times and days your audience is the most engaged. This way, you'll have a better idea of what type of content to post that will be engaging for them. For example, if you notice that your audience is most active on LinkedIn during the workweek, you might choose to share more links to industry blogs and articles during this time.
Creating a mix of educational, inspirational, and entertaining posts will help you appeal to your target audience and reach your business goals. In addition, it will also maintain your audience's engagement because you are not just posting advertisements. Think about how irritated you become when constantly seeing ads while scrolling through social media. You don't want to drive away your followers and potential customers by only posting content about your product.
Your followers will get to know you better by posting fun and entertaining things. Avoid discussing hot-button topics unless it's part of your business brand.
To keep things simple, your business branding should always be consistent, regardless of post type!
No matter which time frame you select for each social media platform, aim to stick with that schedule for a minimum of 30 days, so you understand what content performs well and what doesn't.

4. Use analytics to determine how well your content is performing.
This can include tracking engagement metrics like likes, comments, or shares and more specific data like click-through and conversion rates.
To understand and improve your social media performance, you need to track key metrics like the number of followers and shares and post-specific data like average likes per post or share.
For example, if you notice that one of your product posts has a much higher engagement rate, you might choose to continue posting similar content on that social network. Or, if your website traffic increases and users spend more time on your blog posts, you might post more blogs on that specific social media platform.
Ultimately, the key to success on social media is understanding what's working and what isn't. Measuring your performance will help you streamline your content strategy and choose the right social media networks to promote your business. Numbers don't lie!
5. Choose social media networks that are easy for you to manage.
While it's important to choose networks that will help you reach your business goals, you also need to choose manageable ones, given your current workload and available time. Some key factors to consider include the amount of content you have, how frequently you can post, and which social media management tools or software you will use.
Remember, managing social media can be a lot of work! And if it's taking too much time to learn how to use a specific network, you might focus your efforts on a more manageable one. If I were you, I would give it a day and see how it goes. After that, you can always move on if you want. And if you need more time to manage your accounts yourself, consider hiring a social media manager or marketing agency to help.
BONUS TIP: The Importance of Consistent Branding on Social Media
Branding is critical to the success of any business, and this is especially true on social media. A strong brand identity helps you stand out from your competition and engage with your target audience meaningfully.
One important aspect of branding is consistency. Consistency on social media means building trust and credibility with your followers by consistently posting high-quality content relevant to your target audience.
Another key component of branding on social media is engaging with your followers. This means promptly responding to comments and messages, participating in relevant conversations, and networking with other users.
Overall, the key to success on social media is building a strong brand identity that resonates with your followers and allows you to achieve your business goals. Whether you're looking to increase sales, grow your online presence, or promote a new product launch, a consistent branding strategy on social media can help you get there.
So to recap:
1. Identify your primary goal for using social media.
Consider which social media networks your target audience will use frequently and industry trends. Another thing to consider is demographics when choosing the best fit for you and your company.
2. Select the right social media networks based on this goal.
Having a goal when choosing which social media platform to use for your business is important.
3. Create a mix of content that resonates with your target audience.
Don't always post about your products or services; let your followers get to know you! Mix it up!
4. Measure your performance on social media to understand what works and doesn't.
Track key metrics like post engagement, website traffic, and conversion rates to understand how well your content performs.
5. Choose social media networks that are easy for you to manage.
It's okay to take some time to learn a social media platform, but know when it becomes more trouble than it's worth, and hire an agency or social media manager.
BONUS: Keep your branding consistent, and continue refining and improving your social media strategy over time!
Conclusion
Social media networks should be chosen to maximize efficiency based on how well they further business goals. Research ahead of time and consistently measure progress to make the best choices for your company! Choosing the right social media networks for your business takes time and effort. But by following these steps, you can be sure that you are making smart decisions about where to focus your efforts. And with a strong social media presence, you'll be well on your way to achieving your marketing goals. Good luck!
THIS SITE USES AFFILIATE LINKS. THERE'S NO EXTRA COST TO YOU, BUT I RECEIVE A SMALL COMMISSION WHEN YOU USE THEM.
---
PIN ME!