As a business owner or entrepreneur, you must ensure your new team members feel welcomed and secure in their job. An easy way to ensure a successful onboarding process is through employee onboarding policies and procedures. Setting up an effective onboarding workflow containing all the necessary steps can be difficult initially. Still, with careful planning, these processes can ensure that nothing critical is missed during the hiring process. This blog post aims to give you useful tips on creating an efficient employee onboarding workflow so you can start your new hires off right!
Design an Onboarding System Across All Departments to Ensure a Seamless Transition
For an efficient and successful onboarding of new employees, every department in your business should have a clear set of tasks to complete.
Establishing a consistent, efficient onboarding process is essential for immediately creating a professional, welcoming environment for your new employee. This can be done by outlining the process for each department involved—such as HR, IT, and managers—so that each transition from pre-start to full-time status runs smoothly. When all organizational stakeholders understand their roles and expectations during onboarding, you will create an impactful introduction to your company culture that encourages success.
Human Resources provides new employees with all the essential guidance and resources to ensure a smooth transition into their new role
Human resources ensure that all necessary documents and training materials are provided to new employees. This includes providing them with job descriptions, company policies, benefits information, and other important details. HR should also ensure new employees understand their rights and responsibilities as part of the organization.
IT Department makes sure that the technology is set up and ready
The IT department is responsible for setting up new employee workstations, providing access to necessary systems, and ensuring all software is installed and updated. Additionally, they should ensure that all hardware (such as laptops or phones) is configured correctly.
Mentors ensure support during the onboarding process
It's important to provide newly hired employees with a mentor to help them adjust to their new role and offer advice on succeeding. This person should be available throughout the onboarding process and beyond to answer questions, provide guidance, and help navigate any challenges in their role.
Communicate with existing employees about new hires
Let your current employees know about any new additions to the team by providing them with an introduction, so they can properly welcome their new colleagues and ensure they feel part of the team from day one. This is a great way to foster collaboration between existing staff and newcomers and lay the groundwork for successful onboarding experiences.
Create an onboarding timeline for each new employee
Onboarding is a process that involves several stages and tasks. To ensure nothing is forgotten during this critical period, it's important to create a comprehensive onboarding timeline for each of your new hires. Include all steps in the onboarding process, such as training sessions, meetings with internal departments, completion of paperwork, and more. This will help you stay organized throughout the process and avoid unnecessary delays.
Create a checklist for each step of the process
Create a checklist for each step to ensure no detail is overlooked during onboarding. Ensure it includes all the tasks required for each stage of the onboarding process and assign someone responsible for completing them. This will help ensure everything is done on time and that nothing is forgotten.
Set up a welcome package for your new employee, which includes all necessary documents and contracts
Creating a warm and welcoming environment for your new employees should be one of your top priorities. Setting up a welcome package with all the necessary documents and contracts is an important first step in employee onboarding. To ensure you'll have everything ready for your new hires, set up a workflow within your CRM that tracks what needs to be included in each welcome package. That way, you can make sure all of the required paperwork is set up before they start, and new employees can feel secure as soon as they walk through the door.
Things to include in your welcome package
Welcome note or card to make your new hire feel special
A welcome note or card is a classic way to make your new hire feel special. A thoughtful message in their welcome package can go a long way towards welcoming them and building trust.
Organizational chart
A well-organized organizational chart can help new hires understand their role and where they fit in the company hierarchy. It's also a great way to make them feel welcome immediately and part of the team.
Also, don't forget that personal interactions – like having lunch with other team members – are essential to ensure your new hire feels comfortable and gets off on the right foot. Ensuring everyone is informed about their arrival and role in the organization is crucial to a smooth onboarding process.
Employment agreement or contract
The welcome package should include copies of employment agreements, contracts, NDAs (non-disclosure agreements), and SOWs (statement of work). This will provide new hires with a clear understanding of their job responsibilities, expectations, and any policies that need to be followed.
Your new employee needs to know their role and what's expected of them from day one. Providing them with an easy-to-understand job description and any special instructions will help facilitate the onboarding process.
Employee handbook
An employee handbook is an invaluable tool for setting clear expectations for job performance, outlining benefits and procedures, and helping new hires understand how the company works. It should also include relevant information about the organization's culture so they can be comfortable in their new role from day one. It should also explain policies like vacation time, sick leave, dress code, etc.
Company policies and procedures manual
Welcome your new team member to their position easily by having all company policies and procedures in one location. Doing this makes it simple for them to learn the rules and includes extra instructions or guidelines, such as those found within Standard Operating Procedures (SOPs), a corporate manual, or even an internal wiki page!
How is this different from an employee handbook? The policies and procedures manual will provide more in-depth information about the organization and its operations.
Regularly check in with your new hires throughout the onboarding process. Regular communication is key to ensuring they understand their role within the company and feel comfortable in their position. Keep them informed of any changes or updates that may affect their job performance and ask for feedback, so you can improve the onboarding experience moving.
With these considerations in mind, you'll be well on your way to creating an efficient employee onboarding workflow that will give new hires the best possible start with your organization!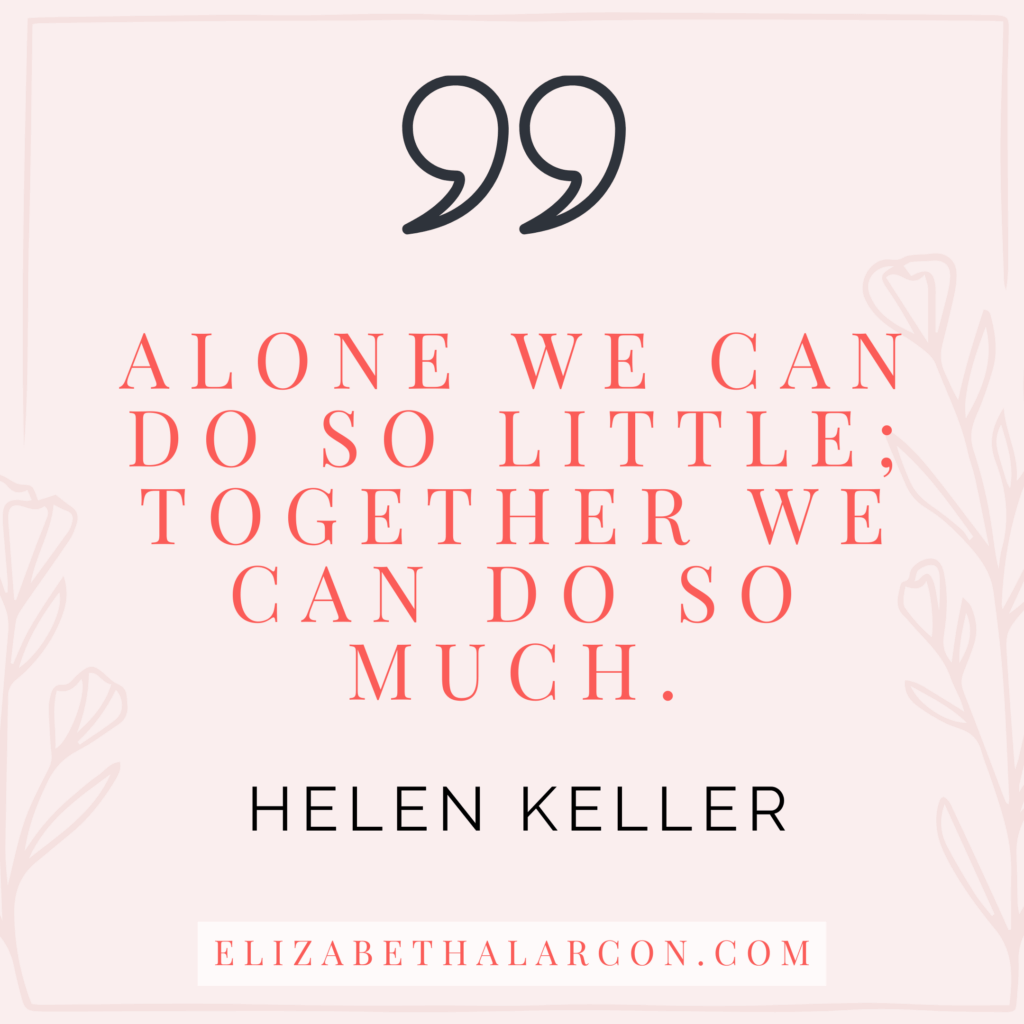 Develop an Engaging Orientation Program
When introducing a new employee to the team, fostering an environment of trust and support that allows them to feel welcomed and secure is paramount.
An effective orientation program should go beyond introducing new employees to their roles and colleagues. It should also provide detailed information about the company, such as its core values, long-term goals, and benefits offered.
Orientation programs should be tailored to each employee's experience level to ensure they get useful information to help them transition into their new role quickly and successfully.
Furthermore, open communication for questions and uncertainties can foster engagement and long-term success with your team. When properly executed, this will create a positive first impression on the new hire, which helps make them feel welcomed from day one.
Establish Clear Communication Channels
As part of creating a warm, welcoming work environment for new hires, it is important to have clear and consistent lines of communication between your organization and the new hire. Establish follow-up meetings with the new hire to check in about their onboarding experience and answer any questions they may have. This helps ensure the new employee feels comfortable and secure in their new role within the company. An open line of communication is key to onboarding a new employee, so make sure you follow up meeting with them often!
Automate certain aspects of your onboarding workflow to save time
Taking advantage of onboarding software or automated processes can help streamline the onboarding process and make it more efficient. Automating certain aspects, such as sending out welcome emails or scheduling tasks for team members, can save time and resources so you can focus on ensuring each new hire receives a great onboarding experience.
Evaluate the process regularly to ensure continuous improvement.
Periodically evaluate your employee onboarding process to identify areas that need improvement. Ask current employees what they liked and disliked about their onboarding experiences, and note any changes that may need to be made to create a smoother transition for future hires. Regularly evaluating the process will help ensure it remains effective and up-to-date with the organization's needs.

Recap
1. Develop an engaging orientation program to give new hires the best possible start.
2. Establish clear communication channels with new hires to ensure they feel comfortable and secure.
3. Automate certain aspects of your onboarding workflow to save time.
4. Provide detailed information about the company, including its core values and long-term goals.
5. Tailor orientation programs to each employee's experience level.
6. Foster an environment of trust and support for new hires.
7. Allow open communication for questions and uncertainties to foster engagement and long-term success with your team.
8. Follow up with new hires often to check in about their onboarding experience and answer any questions they may have.
9. Regularly evaluate your employee onboarding process to identify improvement areas.
10. Create a positive first impression to help new hires feel welcomed from day one.
Conclusion
Onboarding new employees can be daunting, but it doesn't have to be. Provide comprehensive training to ensure a smooth onboarding process. Having a thorough onboarding plan in place is essential for any organization. Training your new hires on the job duties, company policies, and software systems should be part of any employee onboarding program. This can be done through online materials, one-on-one meetings with their supervisor or mentor, webinars, and group orientations. A successful onboarding process will help them learn about the company quickly so they can contribute positively to its growth.
THIS SITE USES AFFILIATE LINKS. THERE'S NO EXTRA COST TO YOU, BUT I RECEIVE A SMALL COMMISSION WHEN YOU USE THEM.
---
PIN ME!